STEVE BRAUNIAS & GUYON ESPINER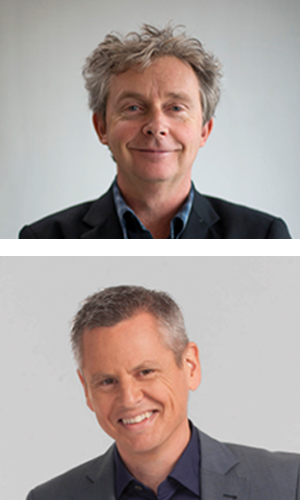 Steve's weekly Secret Diary is feared by politicians (and others); he has tracked his love for courtroom drama and small-town New Zealand in ten books and edits The Spinoff's excellent books section. As publisher at Luncheon Sausage Books, his latest masterpiece is The Friday Poem, an anthology of 100 New Zealand poems featuring Sam Hunt, Bill Manhire, Hera Lindsay Bird, and others, including, strangely enough, Colin Craig.
Expect RNZ National's Guyon Espiner to be in expansive mode as they chat about literature, life, lies and possibly, Colin Craig.
---
when Saturday 6 April, 5 pm
duration 60 minutes
WHERE James Kemp Hall, Kerikeri
EARLY $14 – full $18 – plus service fee