GLENN COLQUHOUN, ART NAHILL and CHRIS REID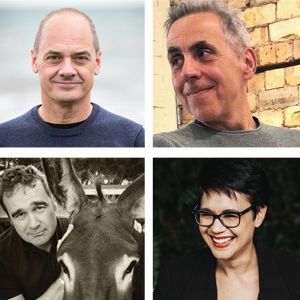 Three doctors whose life outside the consulting room is devoted to arts practice: Glenn Colqu­houn and Art Nahill through poetry, Chris Reid with photography.
How does their medical practice influence their art practice; can the arts heal us when we are broken; could more arts in schools help young people; is there an art to a good death?
Join us as these three reflect on their wide experience of human nature, the arts and what it means to be healthy, kept on track by medical student and writer Emma Espiner.
---
when Sunday 7 April, 1 pm (lunch from 12.30pm)
DURATION 75 minutes
WHERE James Kemp Hall, Kerikeri
EARLY $14 – FULL $18 – plus service fee – with Picnic box add $20